The Irish Primary School Music Curriculum in its introduction section talks about music education as part of a balanced curriculum which aims to develop the whole spectrum of a child's intelligence. It talks about bringing the child to an awareness and appreciation of his/her unique cultural environment and ethos.
To achieve this, the curriculum is broken into three core strands:
Listening and Responding
Performing
Composing
The area of listening and responding is emphasised as the initial step in a child's music education. It's importance is to, firstly, create lasting enjoyment from this activity and, secondly, in it's role to support the other two strands of performing and composing.
In this section of the curriculum, a number of musical examples are given to help represent the various learning objectives. As the curriculum progresses for each school year, so to do the music pieces given as examples.
We have therefore compiled this list of music as video recordings for each year group (from infants to 6th class). Click below to download this resource:
Download: Listening and Responding Resource
We have, where possible, tried to choose engaging and fun versions of the listed music and we have also added in some of our own further examples which you'll see marked in the resource.
Here's a quick sample below of the format you can expect: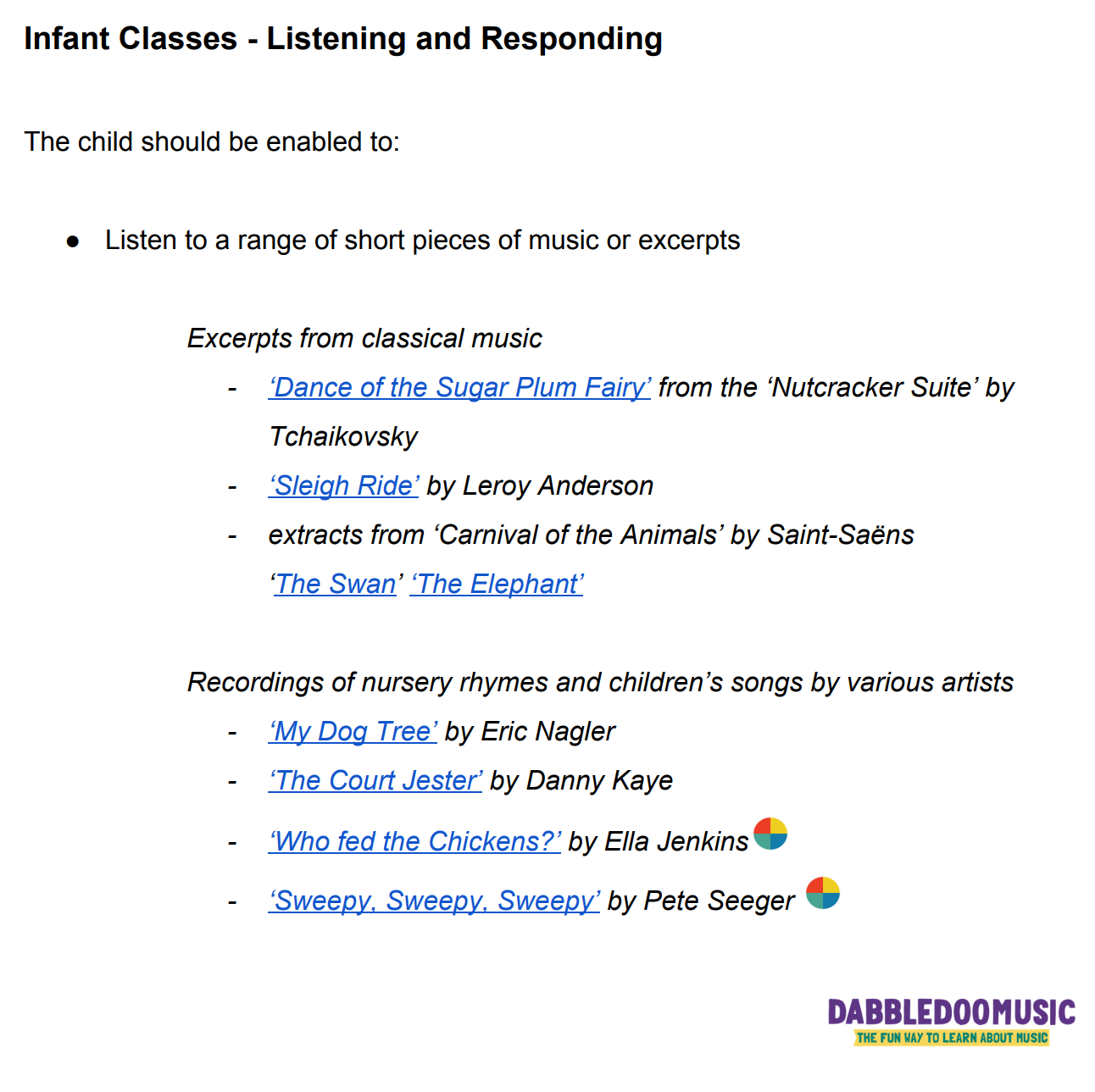 Let us know if you have any feedback.
We hope you enjoy it!
The Dabbledoo Team