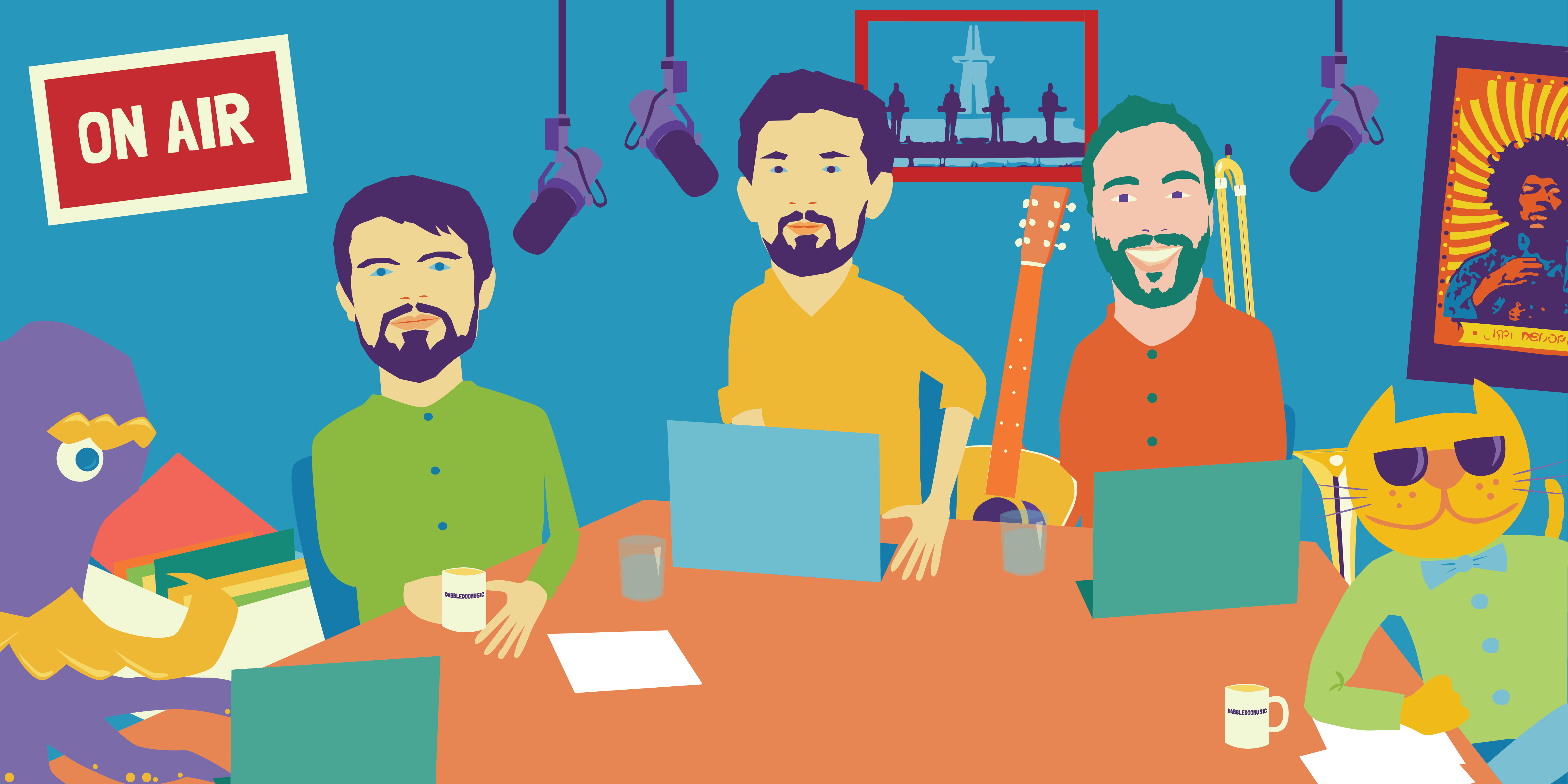 As we continue to navigate through these unprecedented times of school closures and social isolation, keeping children entertained while they are at home has undoubtedly become a big challenge for lots of parents.

While the extent to how long these circumstances will continue are still unclear, at DabbledooMusic our focus has shifted from being purely focused on serving the music curriculum needs of primary schools, to helping both teachers and parents deliver fun musical activities to children while they remain at home.
Engaging with music is a great way for us all to pass the time and can be an simple way for us to keep our spirits high during this difficult days.
To help parents with some inspiration for musical activities, here are our list of 10 ideas for doing music at home.
We've also added links to the resources we've produced that parents can avail of for free!!

1. Song Singing

Singing songs with children is a really simple way to bring music to life in your home. Song singing is not only good for helping develop a child's musical skills but it's also great for their mental health. It doesn't matter what you sing or how it sounds, the act of doing it is the most important thing.
Why not have a little family concert on a Saturday night and get everyone involved performing songs together.
Check out our 'Sing-Along Folk Songs' and our "Pop Songs for Children' courses that are included in our parents program:

2. Listen to Playlists/Radio

There's a lot of great child friendly radio shows on the national airways as well as playlists on sites like Spotify and Soundcloud. Putting on music in the background while your children are playing games, working on an arts project or doing other school work can create a pleasant and calming atmosphere in your house.
Check out our DabbledooMusic radio show course for our free episodes on different musical genres and artists:
3. Instrument Making
From rice shakers to tin can drums, here's a good blog for ideas of simple instruments children can make at home using everyday objects. Along with making the instruments, part of the fun is to come up with interesting art designs for them.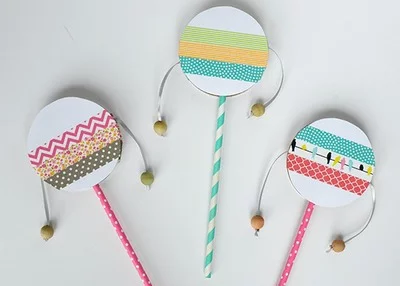 Here's a blog we wrote on home-made instruments.
4. Online Lessons or Activities
With schools off, online resources are more useful than ever in keeping your child active with their education. For music, this can mean checking out educational videos on YouTube (such as The Online Academy of Irish Music) or it could be using apps like Yousician for online instrumental lessons.
We're giving away free access to our parents course for the first month. Check out all the details here:
5. Dancing
Dancing and music are so intrinsically linked and, given we're stuck in the house all day, dancing is a great way to stay active. There are all sorts of dances children can learn at home and lots of easy to access YouTube explainer videos (like this one) to help teach them fun dances.
Otherwise, just find your favourite bangers (like this one) and dance about in the kitchen:
6. Live Stream Concerts
We've already seen some really innovative ways musicians have been reaching their audiences through Facebook or YouTube live streams. Why not sit down as a family to watch a concert of an artist you like. If you miss a live stream, don't worry, most of the time artists will be able to share a video link for you to watch the concert back.
If your child has been learning an instrument, this time at home could be a good chance for some further practice. Whether it's the piano, ukulele or another instrument, to stave off the boredom why not encourage them to learn some songs they enjoy listening to. It doesn't have to be a piece they have been learning for a grade exam - it could be a Taylor Swift song that they love that they can learn the chords and sing along to.
If your child has always wanted to learn an instrument, maybe now is the chance for them to try it out. Here's a blog we wrote that might help with this:
Best Musical Instrument for my Child to Learn? A Beginners' Guide for Parents
8. Project on a Musical Theme
As a fun educational activity, why not encourage your child to make a project on a particular artist or genre of music. You could ask them to write it up in an exercise book or maybe even get them to make a poster that you could stick up in the house.
As an example, for an artist, they could draw a picture of them and surround it by facts that they research on the internet. These could include where they were born, what age they learned music at and what the names of their albums are.
Here's an example from an artist profile on Stevie Wonder that we include in our primary school curriculum: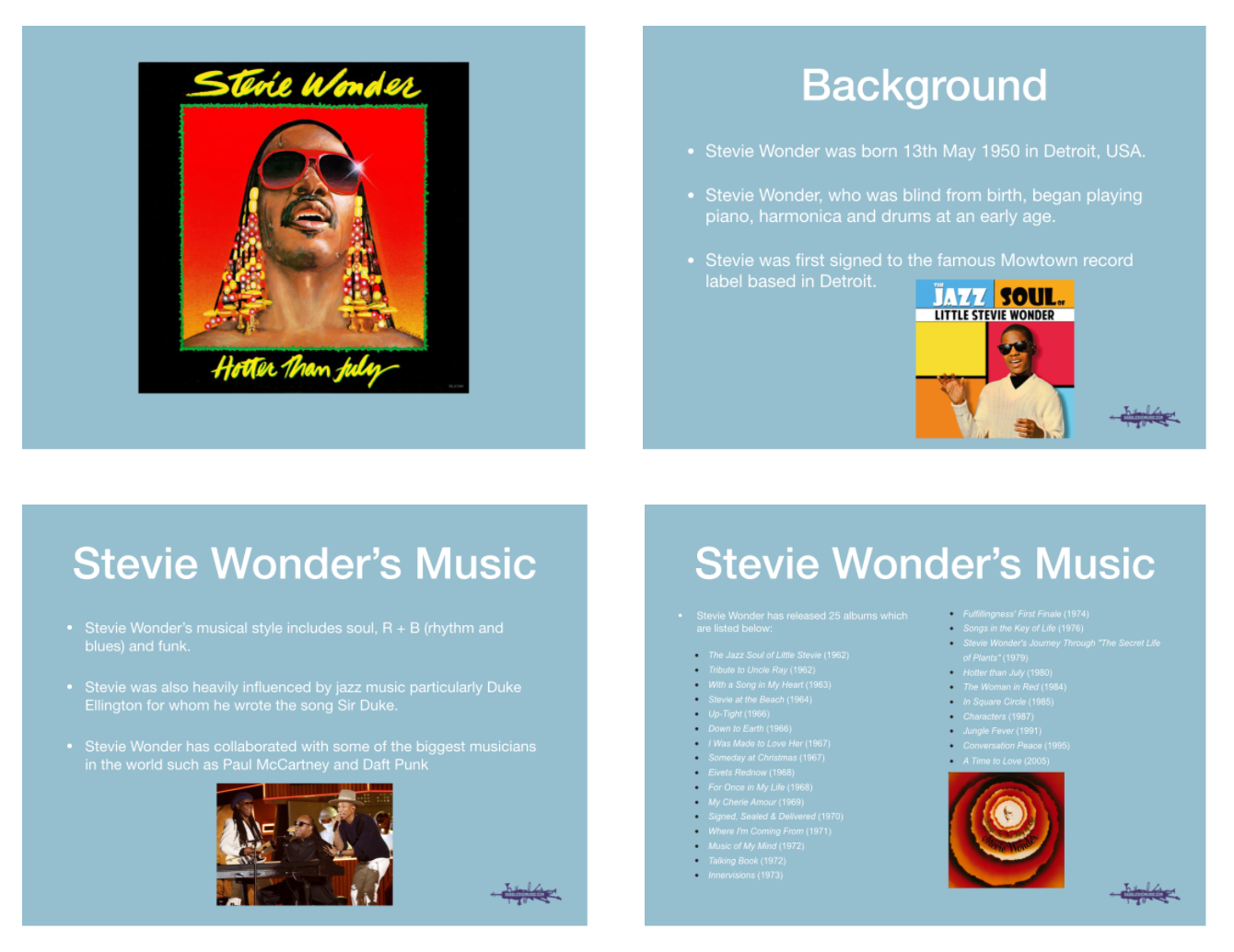 9. Write a Song
Encouraging children to work on creative activities is a great way to pass the time. A good example is for them to come up with a song on a theme they know about.
This could be about what it's like being at home all day or about one of their hobbies that they have. Encourage them to focus on writing the lyrics in the way that they might write a poem. Once they have their lyrics, they could then try sing it to a melody and, if they're feeling very ambitious, try to add some accompanying chords by playing a piano or guitar along with them singing.
Once they have finished writing it, try record it for them on your phone so that they have a record of it. This all adds to the feeling of accomplishment they get from the activity.
10. Make a Music Video
With the quality of the video and audio capabilities on smartphones these day, recording a music video on a phone is very doable. This could be a dance your child has come up with for a piece of music they like or it could be them having fun lip syncing along to a pop song. Check out this example of a music video made by children:
I hope these ideas help. Get in touch with us if you have any suggestions for content you think would be useful for you at this time. If you haven't signed up for our parents course, click the link below to get free access for the next month.
Best of luck for the coming weeks!