Now that we are all spending more time in the home we are looking at musical activities that can be explored without leaving the house and using whatever sounds and instruments you have at home.
Our idea this week is for a composition that can be created by anyone, with any instruments, and one which you can arrange, perform and record in our own home. The activity is inspired by the work of American composer John Cage who became influential in new music making in the 50's and 60's.
Cage was interested in the idea that there is no such thing as silence, that there are always environmental sounds around us wherever we are, if we listen carefully. He believed that these sounds were both beautiful and musical.
Water Walk
Here is a short video of John Cage performing with some very unusual instruments. Watch and listen carefully because you are going to recreate this type of composition at home!

The Composition Challenge - House Walk
We want you to create your own composition making sounds as you walk through your home.
You can record your composition on a phone so you'll have the sounds and the visuals to think about.
We have made some rules for you to follow: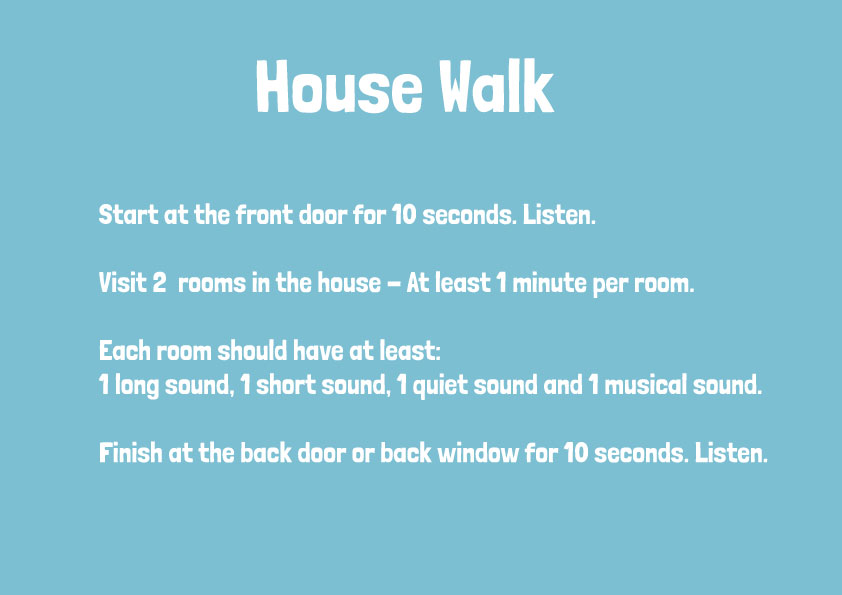 ---
Your Composition Sheet
Find your sounds and practice how to make them. How long is each sound? How many times will you make it? You can write out your ideas or make your own plan like John Cage did.
Here is what John Cage used for "Water Walk"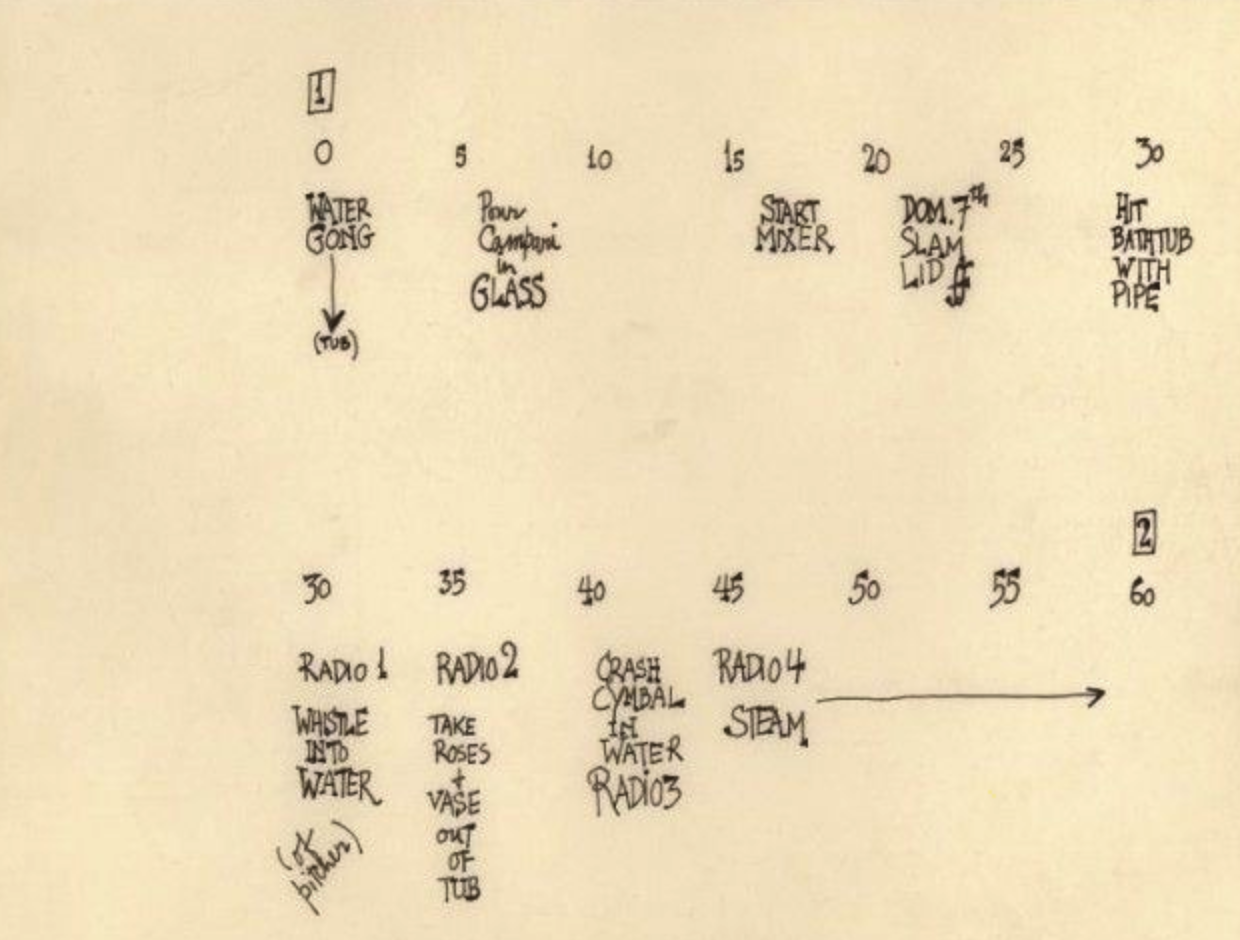 Write down the types of sounds you are using and decide;
- How long will each will last?
- What order you will make the sounds.
- Do you need another performer to help you?
Now you are ready to walk through the house and perform your piece. You can record your composition on your phone, making it an audio visual experience!
Here's a version we recorded!

If you'd like to find more ideas for making music at home, check our 'Complete Guide to Music Making for Kids' for links to additional resources and content. You can also sign-up to our parents' course here: