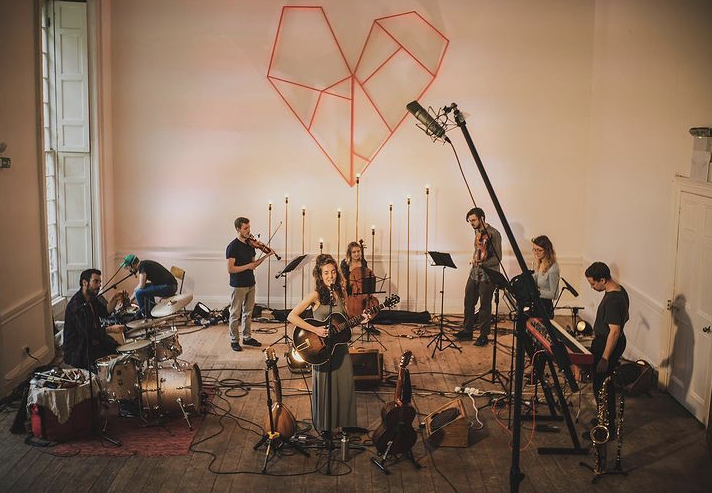 This will undoubtedly be a year we won't forget. One with many challenges and, where life as we know it, has been thrown on its head.
Children have been one of the most badly hit by continuous lockdowns and restrictions. Their ability to socialise with their friends and family, attend school, engage in extracurricular activities, and all of the other important aspects of being a child have all been severely curtailed at various points. It's a testament to parents and school teachers who have kept the show on the road for them and tried to provide normality in a year that has been anything but.
Society's overall engagement with music has also taken a heavy blow and has highlighted the importance of music to us all that we may previously have taken for granted. With this in mind, here are our 3 musical musings from 2020:
1.) School is the only place where group music-making has continued
With the restrictions on large groups, for both us in the DabbledooMusic team and so many of our musician friends, the outlets for live group performance has been sorely missed. It's such a part of our national identity and community spirit to attend gigs and festivals and enjoy both playing and listening to live music together.
The one place that this hasn't been canceled, and rightly so, is in schools. Children, admittedly with some restrictions on things like song singing, have still been allowed to continue with performing music in the classroom and have been able to maintain it as a key part of their education.
I know if I were to ask any musician if the idea of getting together with 20 of their friends and playing music would be appealing to them right now, the answer would be a resounding yes! Unfortunately, for us adults that won't be possible for a while yet, but it's fantastic that it can still continue for children.


2.) Irish musicians should be treasured
Since March, Irish musicians have rallied to the internet to produce some amazing online concerts to keep us all entertained while at home. During the lockdown, I got to watch incredible performances from places like our National Concert Hall, the Other Voices festival in Dingle, and Another Love Story's 'It Just Wasn't Meant To Be' series. This is not to mention all of the independent musicians who organised their own live streams from the living rooms all with the hope of brightening peoples' days.
We should be so proud of our musicians and how they have faced what has been the most challenging of years and done so with great enthusiasm and a proactive approach to performing.
The gigs will return and the brighter days lie ahead for Ireland's musicians. Until then, try and support our musicians in whatever way you can: buy physical copies of their music, buy their merchandise, and support them on their Patreon accounts. Without these people who make the music, our world would be a music quieter place.
3.) Learning Irish trad music - the perfect way to spend lockdown
All of us at team DabbledooMusic have gotten our feet wet with Irish trad music this year; we've taken up new instruments and developed our skills on existing ones. For me, it has always been my goal to get better at the tin whistle and, with more time at home, this was the year I got the chance to do it. Many enjoyable evenings and weekends were spent struggling with slides and honking out hornpipes.
What's been nice about practicing a selection of trad tunes, is I've been able to learn the same tunes alongside a group of friends. This has resulted in bi-weekly Zoom sessions and the odd meet-up in a park to play through the tunes we've learnt together over the previous weeks. While it's been lovely to learn music from a new genre, for me the most valuable part of the experience, has been the outlet to socialise and connect with friends through a shared interest.
The pinnacle of our group's trad playing was at a wedding in December that we all went to with only 25 people. After we had the meal, we spent the rest of the evening playing tunes together with everyone else happy to sit and listen to the music. The trad was also interspersed with a wide selection of songs. Some people picked up a guitar and sang a Beatles tune or a Dubliners tune and, for that one evening, we all felt the most normal we have all year.
So as we face into more lockdowns in 2021 and if you're looking for ways to spend your time, why not try picking up trad music. It's a wonderfully informal way of performing music with other people and, like our country's musicians, it's a tradition we should cherish and be very proud of.
Thanks for all your support this year and we hope you've enjoyed our blog! Here's to better times ahead in 2021.
Happy New Year!