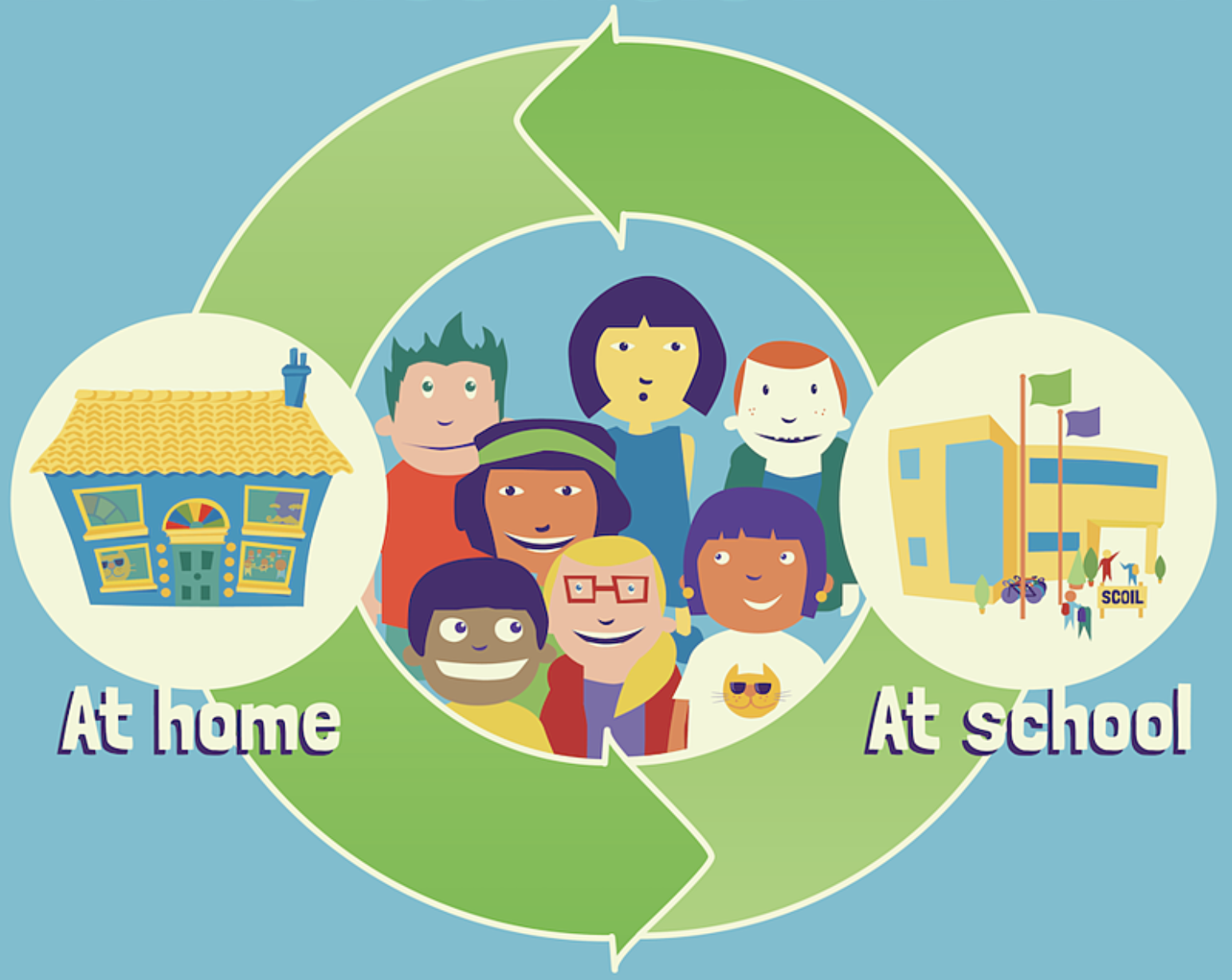 We're now back into our 2nd (and hopefully our last) school closure since the start of the pandemic and, while you may be feeling more confident with your approach to teaching remotely, it's not an easy thing to have to coordinate.

There are lots of subjects to cover and you'll want to make sure you cover the right things so that, when the schools do open again, children won't have fallen behind. Along with everything you'll be trying to do, you'll also be relying on parents to help create a home environment conducive to their child's learning which is not easy with many parents having to work from home themselves during this period.
With this in mind here are our 9 tips for primary school teachers teaching music remotely over the next few weeks.
1. Keep it Simple
Music may feel like a daunting subject for teachers to teach remotely because so much of the curriculum is based on getting the class to perform or sing as a group. But it doesn't have to be. The key is to identify the areas of music learning that are accessible for children to do at home and also that you feel comfortable explaining to the children.
Focusing on activities such as listening to music, following video content or online resources, or learning about different music genres or artists can all be areas you can create simple and enjoyable activities for children to engage with at home (we'll look at all 3 of these areas in the tips below).
The main thing to remember at this time is that it's unlikely you'll be able to have the same level of impact for music learning on each child in your class so keeping the focus on the simplicity and accessibility of the activities for children to do at home is the best course of action.
Here's a link to our resource page on 'Music Making for Kids' with lots of links to resources and advice for children doing music at home:

2. Integrate Music Resources with your Classroom App
One of the things we found from the first school closure back in March was the importance for teachers of being able to integrate subject resources with the classroom app they use whether that's See Saw, Google Classroom, or any of the other programs.
With these apps, you can embed links direct to resources you want to promote. So if you want children to watch a music video on YouTube or you want to link to an interactive resource that they can use at home, attaching the links to the student-facing section of these apps works very well.
You can also add questions you would like them to answer or consider as well as attaching things like worksheets for the children to go through.
To see an example of how this can work for you, watch our video below on how you can add DabbledooMusic content to SeeSaw.
3. Using Zoom for Teaching Music
If you're planning on running a music lesson via Zoom with your class, it can be a great medium for listening and discussing music or for explaining musical activities you'd like the children to do on their own. However, you should also be aware of the time delay that occurs on these platforms which means they are typically not optimum for playing music together.
If you do want to play music together (say for example singing a song or following an interactive graphic score) the best way to do it is by getting all of the children to put themselves on mute so that they are only playing along with the sound coming from you or your computer. It's not an ideal way to perform music but at least this way, the child will be able to play along in time with the sound they're hearing coming from your computer.
4. Active Listening Activities

Assigning listening activities to children is an excellent way for them to engage in music learning. By listening to different types of genres and musicians, children can deepen their understanding of different types of music.
As part of the responding strand of the Irish primary music curriculum, we like to include follow-up questions along with a listening exercise. Here's a few examples of the types of questions we like to ask:
What was the mood of the music?

Did you like the piece? If so, why?

What instruments can you hear being used in the piece?

What does the music remind you of? Do any images come to mind?

Can you describe the different parts of the piece?
By getting the children to consider these questions, either by asking them to write down answers or as part of an online class discussion, it helps them to actively listen and encourages them to try to understand what's going on with the music.
One of the resources that we promote to help with this is our artist profiles where we ask the class to listen to 2 contrasting pieces from the same artist and to consider questions about the music. You can access our artist profiles here as part of our parents' content: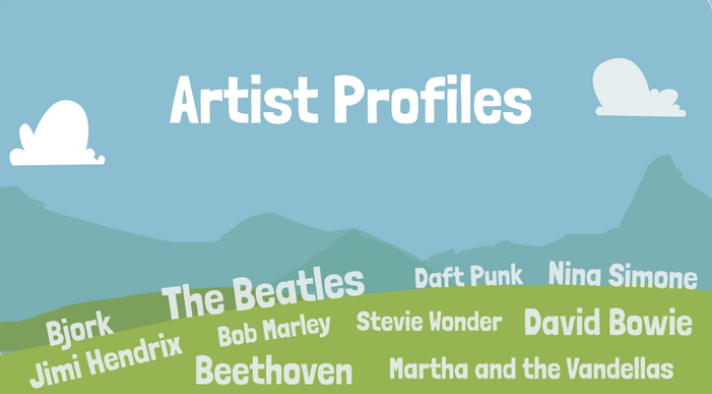 5. Following Tutorial Videos

If coordinating class calls or typing instructions for activities with your class is proving difficult, why not ask the class to follow some simple tutorial videos. These could either be resources that you record and put together yourself or they could be from an existing online source.
Simple step by step videos can be an easy activity for children to watch along with at home and can be used for activities such as learning the lyrics and melody to a song or explaining a musical concept.
For example, here's a great video of Bobby McFerrin explaining how the pentatonic scale works:
6. Connecting Music with Movement and Visual Art
Another way to promote music learning at home is by tying it in with other art subject areas. The most obvious area for this is connecting music with movement and dance. You could ask the class to come up with new dance moves or follow a dance tutorial to learn a new one. Dancing is a great way to interpret music and to learn about rhythm and pulse. It's also a great way for children to stay active while they're at home.
Along with dancing, connecting music with visual art also fits well together. This could involve asking the children to draw a picture of the imagery they hear from the lyrics of a song ('Yellow Submarine' for instance) or getting them to create their own graphic notation where they can associate images they have drawn with sounds (drawing pictures of farm animals for instance and associating them with the sound that each animal makes).
Here's a couple of resources that might be useful for this:
7. Watching Concerts Online
Like with listening to music, watching online concerts can also be a nice easy way to engage children at home with music education. Watching amazing artists play a concert can be a very inspiring activity for children particularly if it's an artist who they like. It can also be a fun family activity that everyone can enjoy together.
There are lots of streaming websites that give access to online concerts for free. Here's our link to 9 family-friendly concerts that can be enjoyed at home.
8. Listening to Child-Friendly Playlists or Radio Shows
Another easy way to engage children in music is simply by having fun playlists in the background at home. This can provide a soundtrack to other work they're doing which all contributes to exposing the children to different types of music.
We have produced lots of our own Spotify playlists which you can access here: https://open.spotify.com/user/dabbledoomusic?si=ZM...
We also produce a monthly child-friendly radio show on Dublin Digital Radio. The episodes from this can be accessed here: https://dabbledoomusic.com/p/dabbledoomusic-radio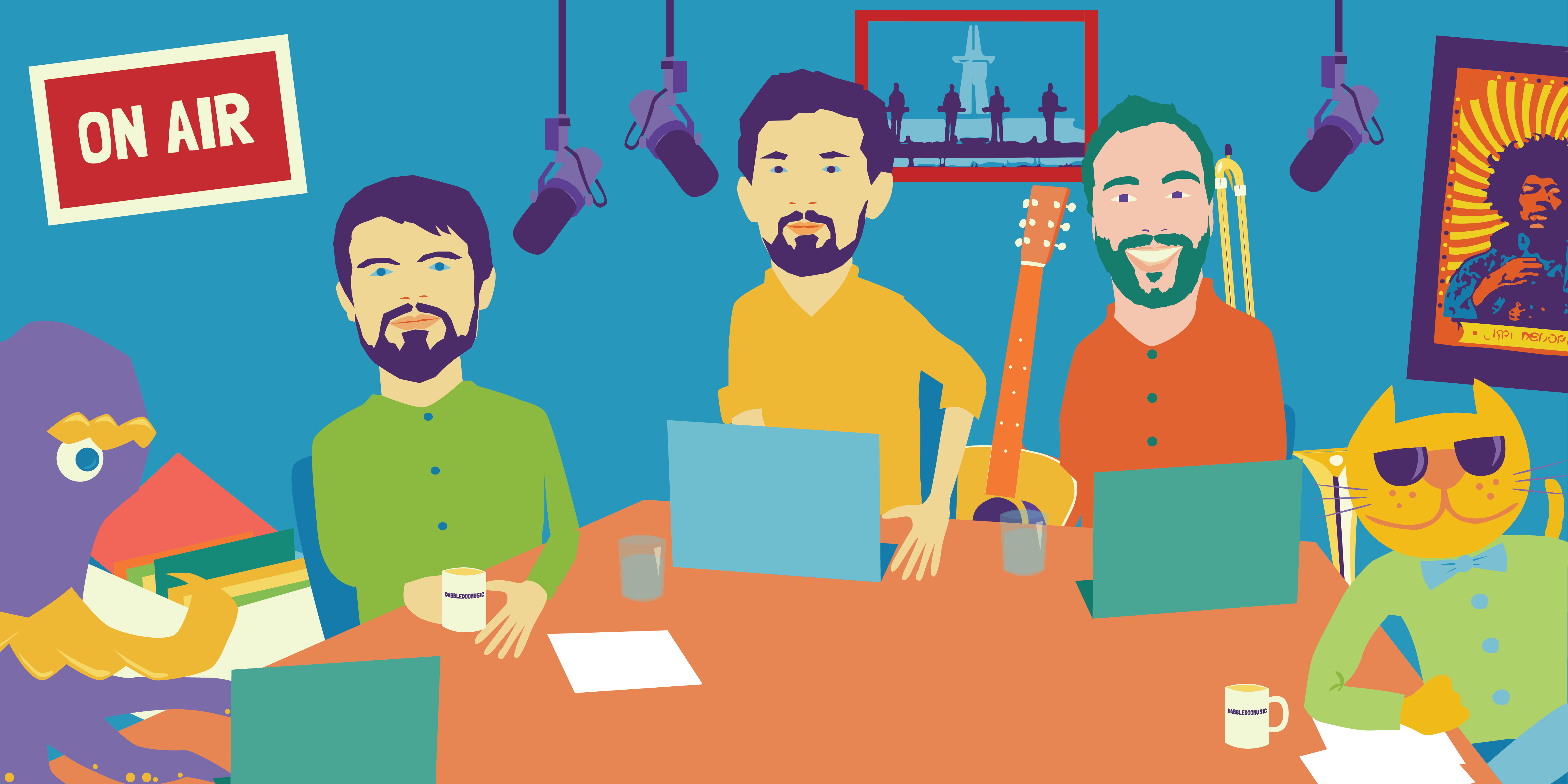 If you are inclined to want to have some level of assessment, try to make it accessible for the children. This might be asking them to upload a worksheet they have completed, send on answers to questions you've set for them on a particular piece of music, or perhaps asking the children to upload an audio or video file of them partaking in a musical project. Whatever way you do it, try to focus it on the areas of the music curriculum you're covering that is easy for you to assess remotely.
Having said this, our final part of this tip is to encourage you not to worry too much about the type of formal assessment that you would do in school. This is a challenging time for everybody and we think music should be a fun escape from a lot of the other difficult realities of this time. So if children are able to learn a song at home with their family or get to listen to a playlist while they do an art project, that might be ok for now and it might ultimately be an aspect of the curriculum that helps keep their mental wellbeing high.
Best of luck with the coming weeks of teaching at home and please get in touch if there's anything we can help with. Click on the link below to get one month free access to our parents' course which you can share with the parents of the children in your class: