An important way for children to learn about different styles and types of music is by listening to some of the key artists who have defined particular genres of music. When we think of funk music we think of James Brown and when we think of classical music we think of composers like Beethoven and Mozart. Listening and discussing the music from artists like these are a great way for children to learn about and feel inspired by different types of music.
For this reason, featuring artists has become an important part of our primary school program. Through our online curriculum, each age group learns about 3 different artists during the school year. These artists are each taken from our 3 core categories which are as follows:
- Modern artists (e.g. Daft Punk, Pharrell Williams)
- Classic Artists (e.g. The Beach Boys, Jimi Hendrix)
- Classical Composers (e.g. Beethoven, Bernstein)
We've also found that these have been easy and accessible learning activities for children to do at home, which is why we've included our artist profile section in our parents' subscription. The format of these activities is below, along with sample screenshots taken from our ABBA profile:
1. Read a Short Bio on the Artist
We start by asking the children to read a summary bio about the particular artist. This introduces the child to the genre of music the artist plays as well as a background to how the band or musician got started playing music. We also give a short synopsis of their musical style so that the children can listen out for particular characteristics in their music.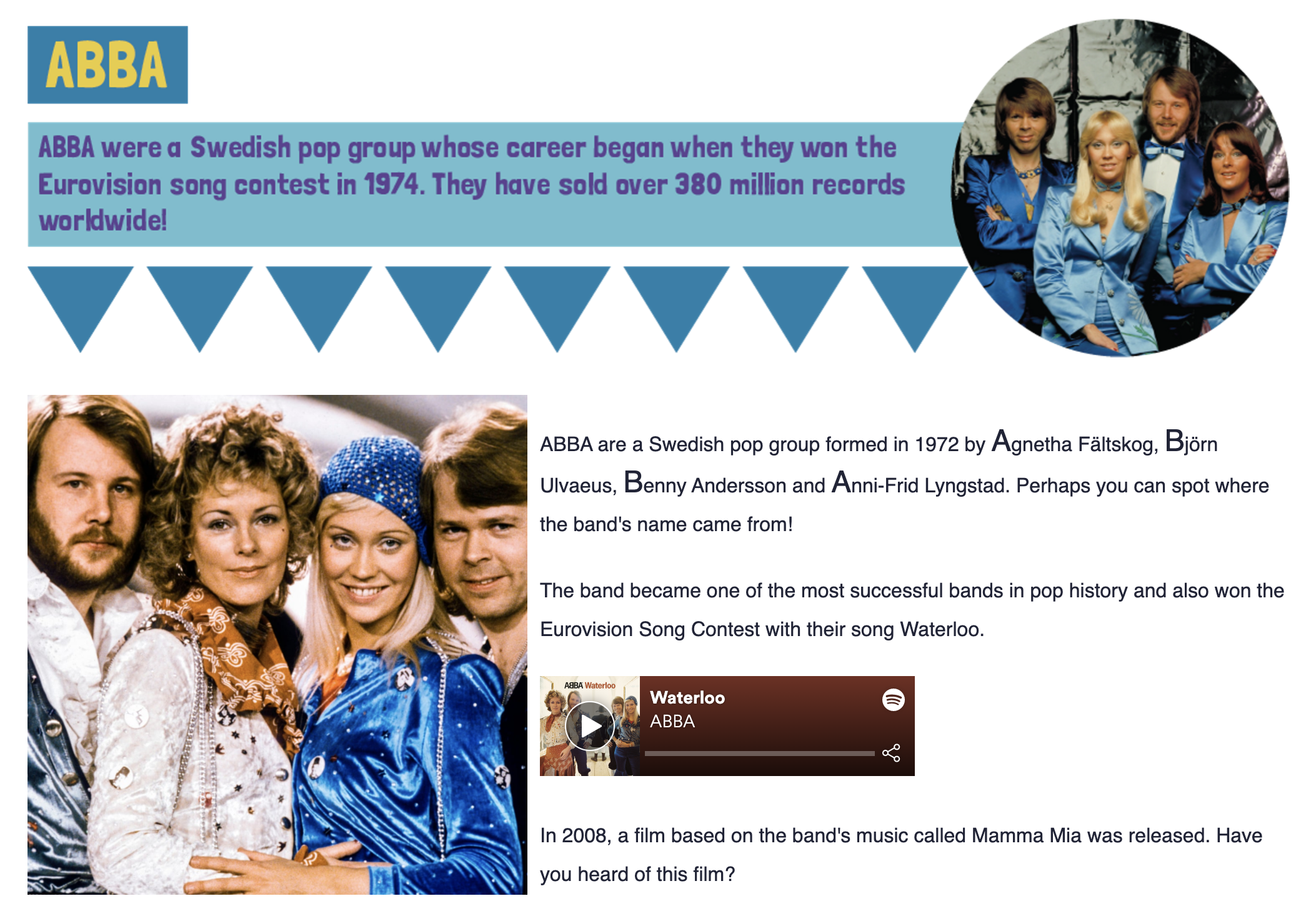 2. Listening Activity
After the bio section, we get the children to listen to 2 well-known pieces of music by the artist. We include these either as Spotify or YouTube links. Where possible, we try to include live versions of the artist performing in the YouTube clips so that the children can watch footage of the artist performing.
Often times, we will try to include two contrasting pieces of music by the artist so that the children are able to compare and discuss which piece of music they preferred and why.
3. Responding to the Music
Sometimes a forgotten aspect of the Irish primary music curriculum is the idea of not just asking children to listen to a piece of music, but getting them to listen AND respond to it. There are numerous ways we can ask children to respond to music. We could ask them to dance to the music, draw a picture of what imagery the music creates in their heads, or we could have a class discussion on the music they've just heard.
In this section of our artist profiles, we aim to help children respond to music through this type of discussion. After the children have listened to the music by the artist, we can ask them to discuss some different questions including things like which piece they preferred and what instruments they could hear. In each of our artist profiles we give some sample questions that you can use to discuss with the children face to face or you could ask them to write up answers to the questions and send them to you. Feel free to add any of your own questions as well.
4. Fun Activity Related to The Artist
We include a lot of different types of fun activities within each artist profile which are all aimed at helping to deepen the children's understanding of the artist and their music. Examples of activities include: fill in the missing lyrics to the song, colouring in an iconic image of the artist or a musical quizz.
For our ABBA artist profile, we ask the children to listen to the song 'Waterloo' and ask them to count how many times the word 'Waterloo' is sang in the song.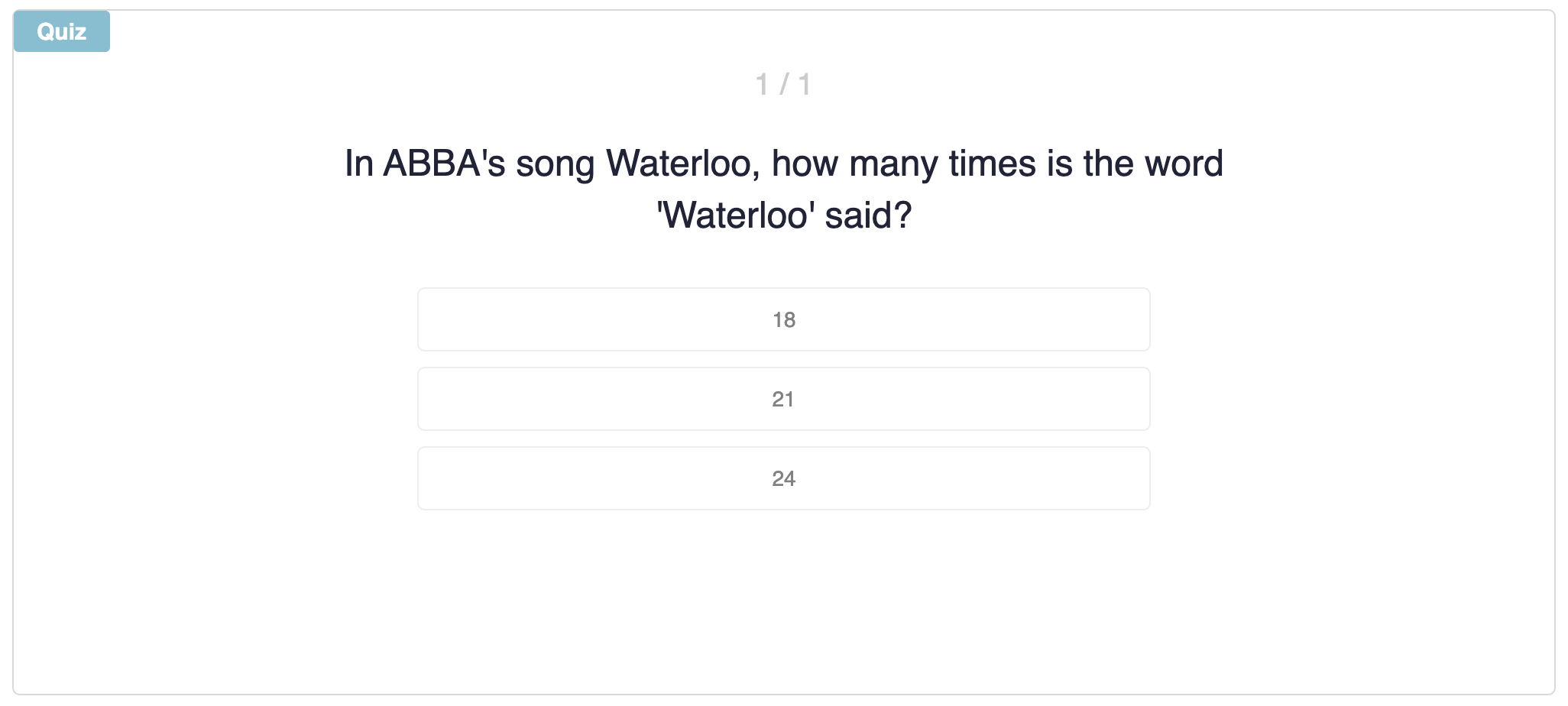 5. Sing One of the Artist's Songs
The final part we include on an artist profile, is an activity encouraging the children to sing one of the artist's songs. What better way to finish up a music lesson than with a sing song!
In this section we include links to access the lyrics as well as versions of the original song and a karaoke-style backing track on both YouTube and Spotify.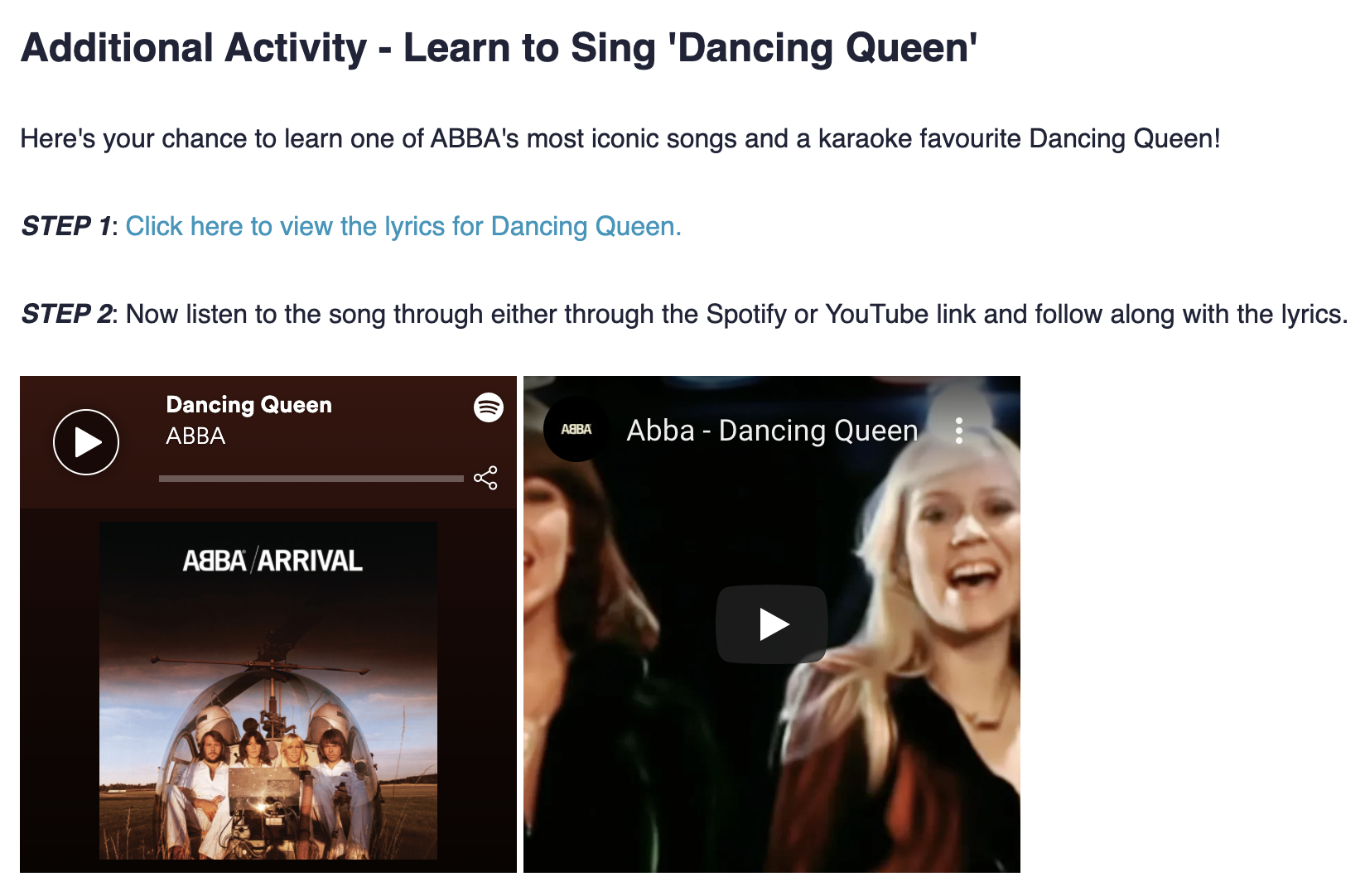 If you'd like to sign-up and access our artist profiles section for free, click on the button below.
(To find more ideas for bring music to life in your home, check our 'Complete Guide to Music Making for Kids' for links to additional resources.)