Lil' Liza Jane is an American folk song that became popular form the 1910's. Since then it has become a standard of the American jazz and folk tradition including popularity in New Orleans brass band music.
In this version we will learn the song with a clapping game before learning a version where we can make up our own lyrics.
Now let's warm up the voice before we learn a new version of the song. Before we warm up the voice we'll warm up the body!

Now let's listen to our version of the song with Shane and Susan. Sing along with the lyrics below and try to make up your own verses about places in Ireland.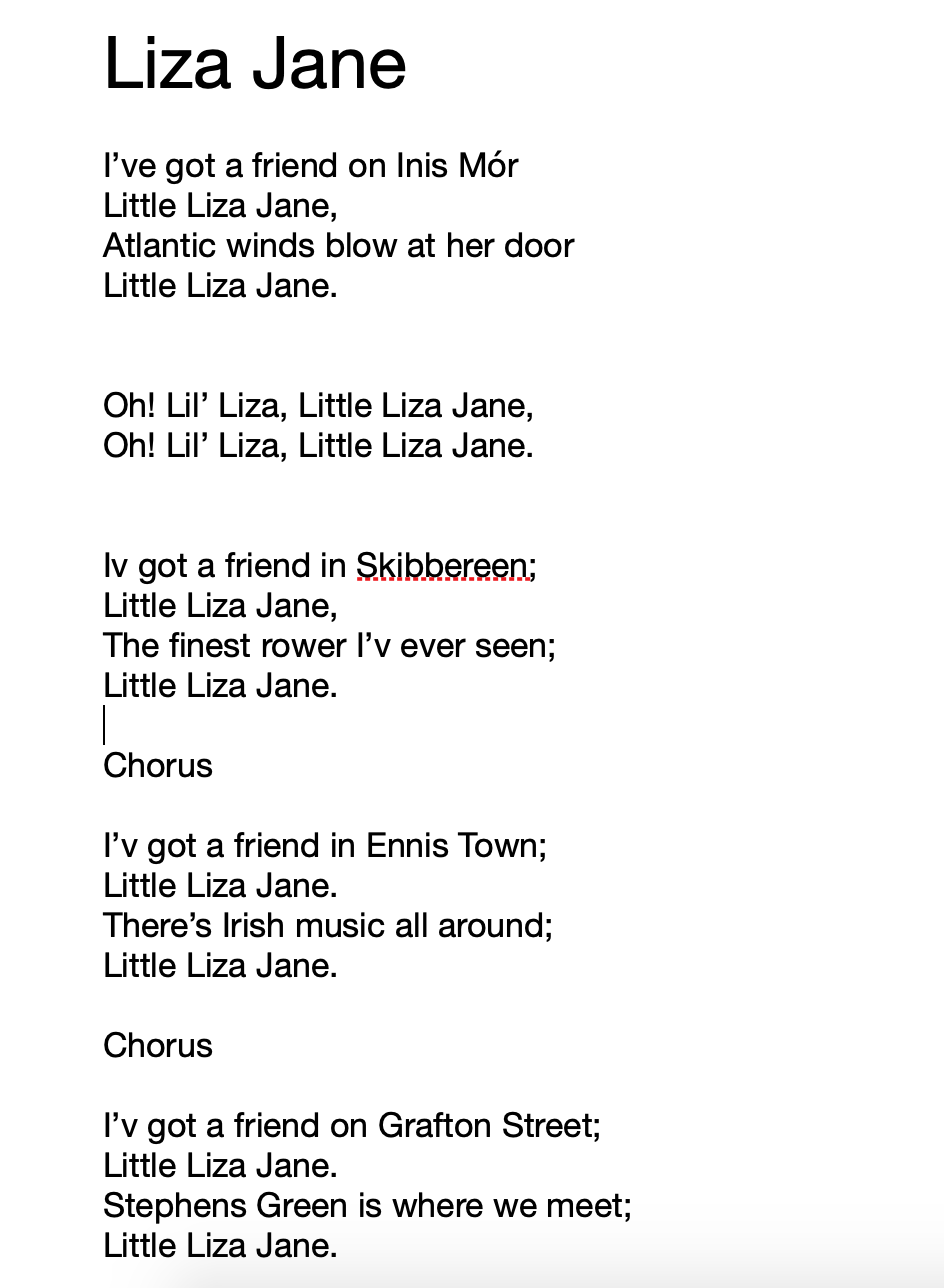 Here's one of our favourite versions of Lil' Liza Jane with the amazing Nina Simone: