We have three great songs for Seachtain na Gaeilge to suit all ages. Ireland has a rich and beautiful tradition of songs and many of them are in the Irish language. Learning songs is a great way to learn and practice a language so let's get singing!

With each of the songs try to listen a few times first to help you remember the melody. Then go over the lyrics and read along with the singing. Then you are ready to sing along!
Before we start singing you can follow the warm up videos below. The first video will help relax and warm up the body. The second will warm up the voice!
---

First, here's a version you can listen to and sing along with. If you are not familiar with the song, try to listen to it a couple of times before singing along. You can also listen and read the words in time with the singing before you try it yourself. The lyrics are underneath the video for you to follow.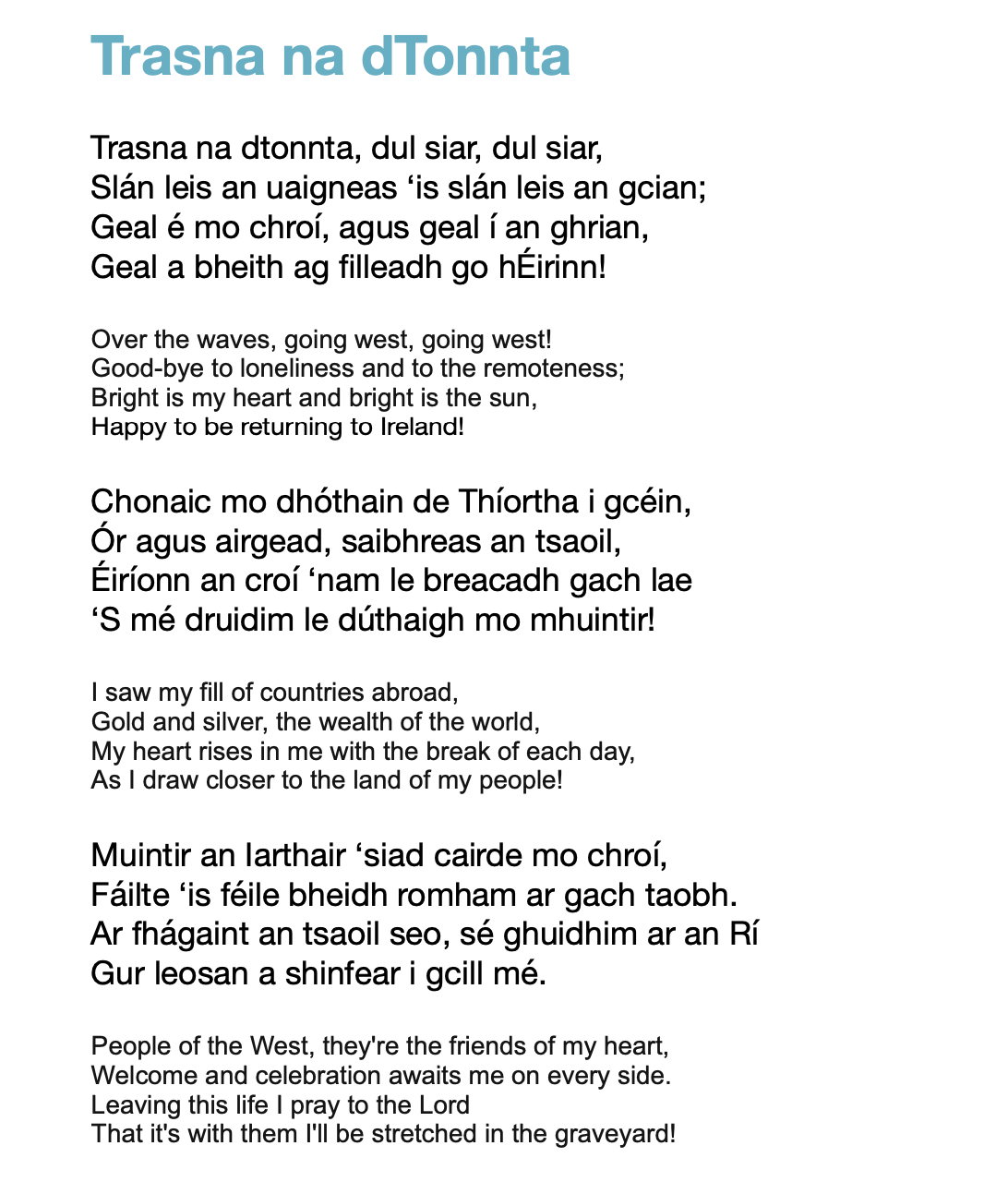 Now you can try to sing along with just the backing track and the lyrics on screen. This is a very special version of Trasna na dTonnta where you can sing along karaoke style! Finding your first note can be tricky sometimes so give this a few goes if you need it.
If you want to try a harmony part for the chorus, follow and sing along with this video. Then try to sing this part along with the original chorus. A harmony part is when we have two sequences of different notes that sound great when sung at the same time.
---

Here is a great version by Ms Sweeney's class from Rush and Luck Educate Together National School.