Each year we conduct a survey to ask primary school teachers across Ireland how music is working in their classroom. In April 2020, we asked teachers how we could help them and their students with distance learning and how we could advise schools for the return to the classroom. In April 2021, we are reviewing the difficult year that was 2020 and looking forward to the next school year when restrictions on singing and using instruments can hopefully be lifted.
This year we are celebrating 10 years of DabbledooMusic! From the start, we have worked closely with teachers and children to make sure our resources are practical and accessible for all. In our yearly surveys, we specifically ask for feedback about our online resources and weekly lessons to make sure any updates and improvements we make are exactly what the teachers and children need to make music a fun and engaging subject.
Over the coming weeks and months, we will be analysing the survey results and teacher feedback to help improve our content for next year. For now, we have summarised some of the main results of the survey below.
DabbledooMusic Satisfaction Scores
One of the most important questions for us is also the simplest: "How satisfied are you with DabbledooMusic?"
93% of teachers who used DabbledooMusic in the classroom this year were satisfied with the program with 66% saying they were very satisfied.

A recurring theme in the comments from teachers was the accessibility of our resources for teachers who did not consider themselves "musical", although at DabbledooMusic we consider everyone a musician!
"Your content is excellent- I am in no way musical and now I feel confident teaching music for the first time since I started teaching!"

---
We also asked teachers about the new features and updates we added to the classroom content based on last year's survey. The main feature was our teacher's manual, which gives a one-page summary of weekly lessons across all classes. The feedback was overwhelmingly positive:
Teachers' Manual - Full teachers
98% found it useful in some way
74% found it very useful or extremely useful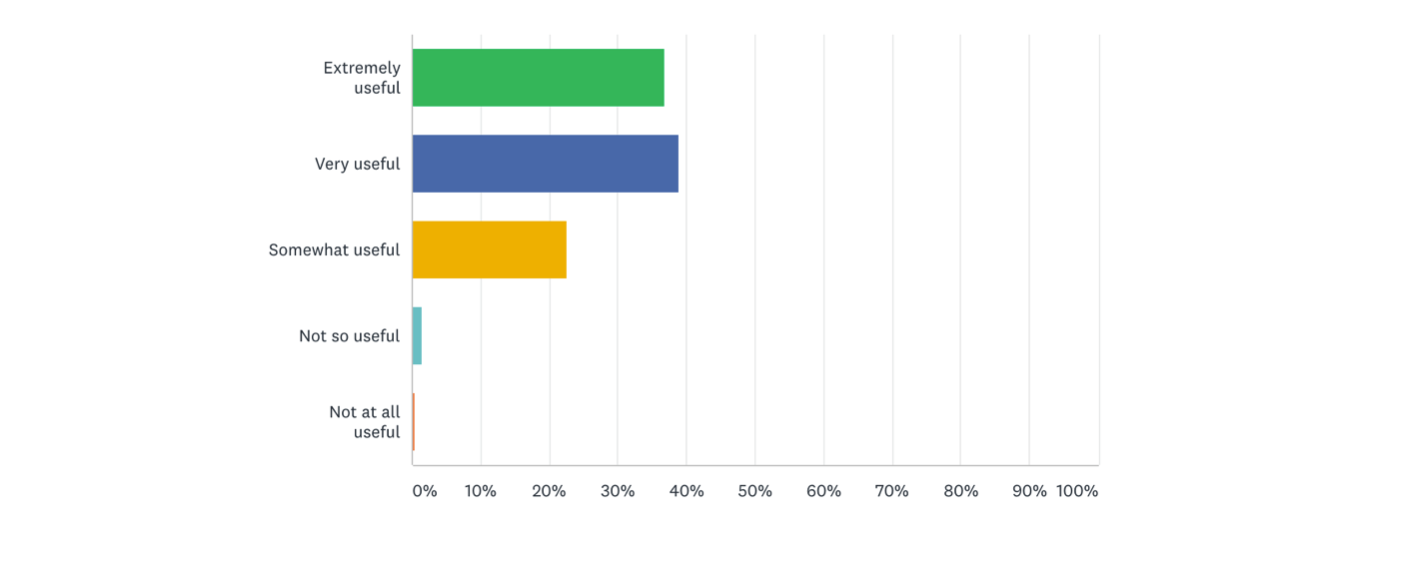 ---
Lesson Satisfaction Scores
To give the teachers and children in the classroom an immediate opportunity to give us feedback, we also have a score out of 5 at the bottom of each lesson, along with an option to leave a comment. We ask another simple but very important question: How much did the class enjoy this lesson?

Together teachers and children have rated hundreds of our weekly lessons this year and we are currently averaging a score of 4.5/5.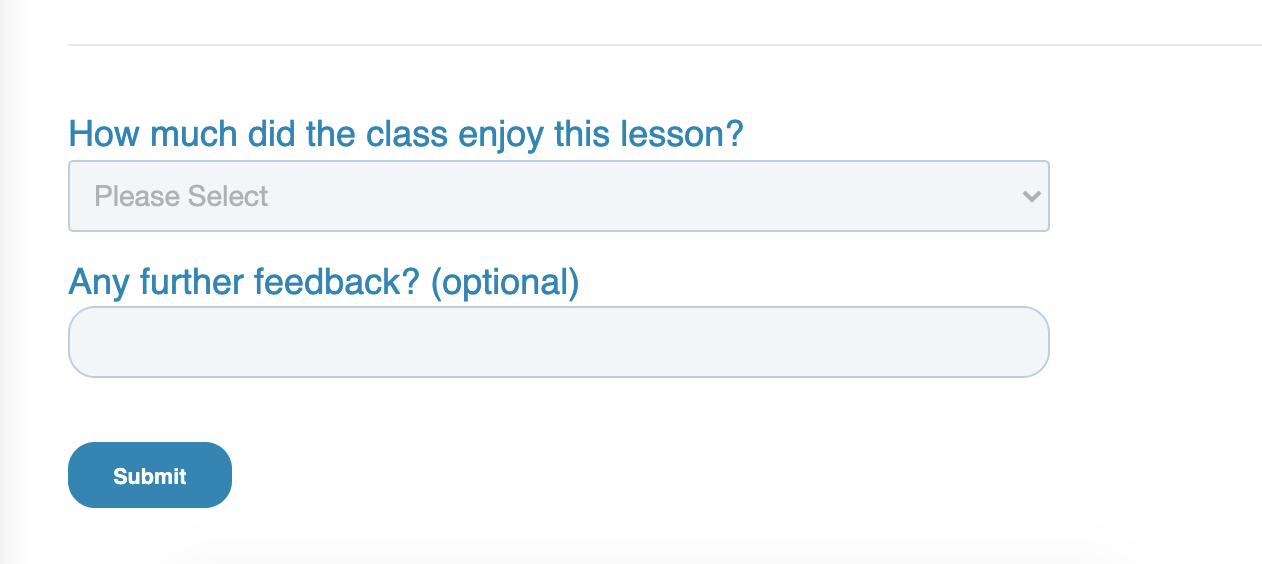 ---
School Closures and The Return to School
We also wanted to find out what impact the school closures had on the children and find out how teachers were approaching the return to the classroom. Over the school closures, we were able to support home learning through our specially curated parents' subscription which we opened up for free to all parents. This content proved helpful to teachers and parents alike.

Do you feel that our parents' content helped the children during the school closures?

---
"Music is an important subject for encouraging social interaction between children"
We believe that music and the other arts subjects are important in encouraging social interaction and promoting positive mental health and self-esteem. We wanted to find out how teachers viewed the arts subject and their importance in the return to school.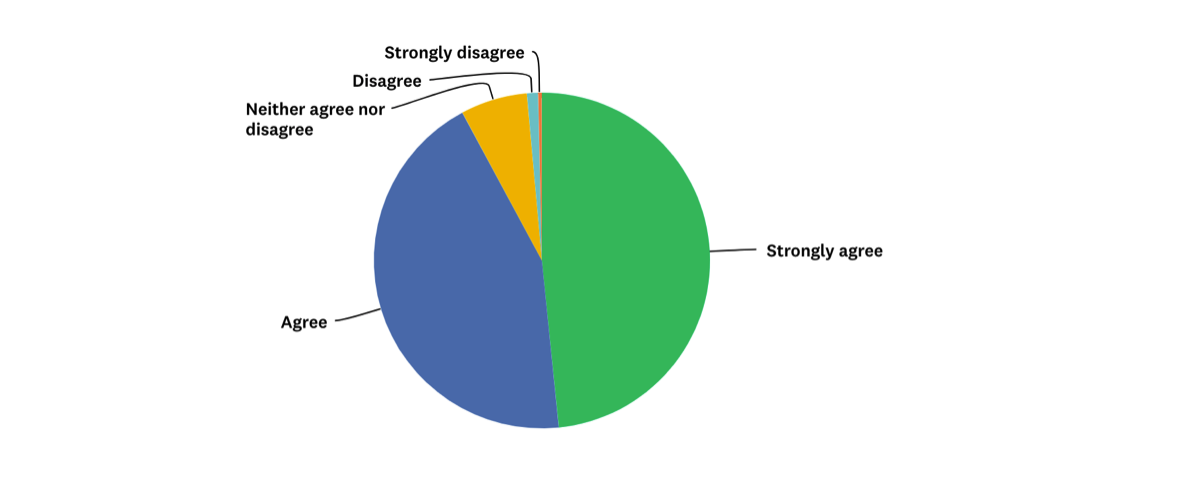 A huge proportion of teachers agreed with the statement that "music is an important subject for encouraging social interaction between children" and the idea was further supported in the accompanying comments. Teachers feel that music classes offer a great opportunity for children to share a group experience, share their opinion, their likes and dislikes and help form friendships. They are all vital for children to return to school in a happy and confident way after the long and difficult school closures.

---
"To help children in returning to school, engaging in music and the other arts subjects are equally as important as catching up on more academic subjects"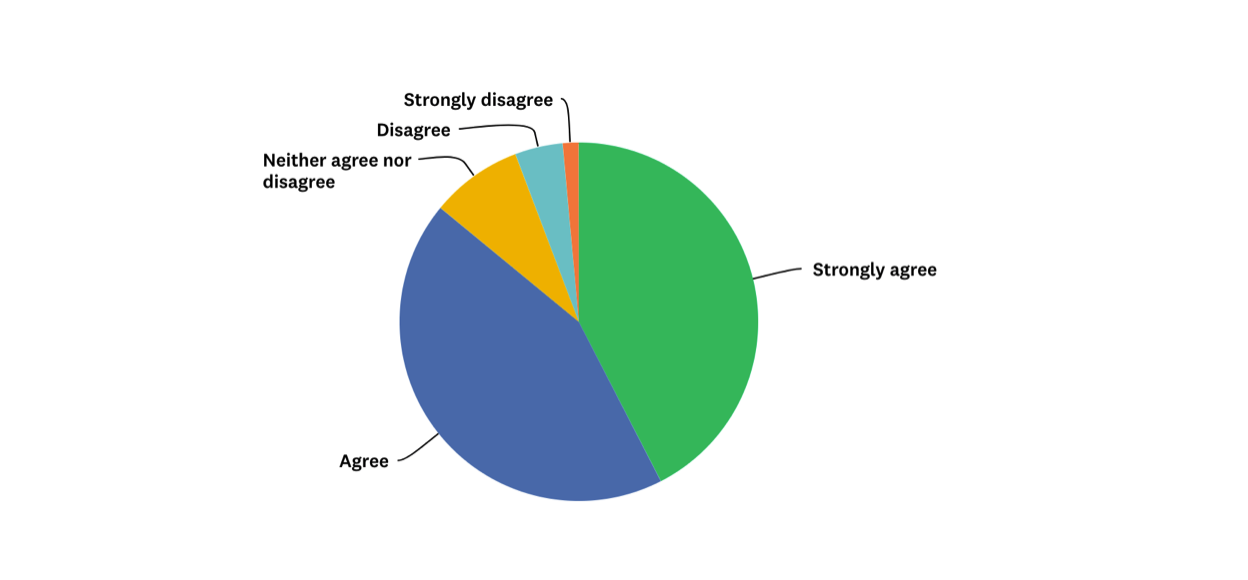 Teachers and parents were also in strong support of the importance of music and the other arts subjects in helping the children to return to school. As one teacher put it so well:

"The arts are of paramount importance to children's mental health and general wellbeing. These subjects enable the children to feel happy and at ease. Real learning cannot happen if children are not in a good headspace"

---
The Return to Singing in the Classroom

Another important finding from the survey was that singing in the classroom with the children was the number one thing that teachers are looking forward to returning to next year. Although there are practical solutions and workarounds to keep children singing this year, the recommendation throughout the year was that group singing in a small classroom setting was a high-risk scenario. The desire to get back to both informal and more formal group singing in the classroom is something that teachers agree on.

What aspect of music lessons are you most looking forward to returning to when the restrictions are lifted?
95% of teachers answered singing
42% of teachers mentioned using instruments in the classroom
---
Favourite Resources at DabbledooMusic
We also asked the teachers to let us know which resources were their go-to for the classroom and which resources they found most useful.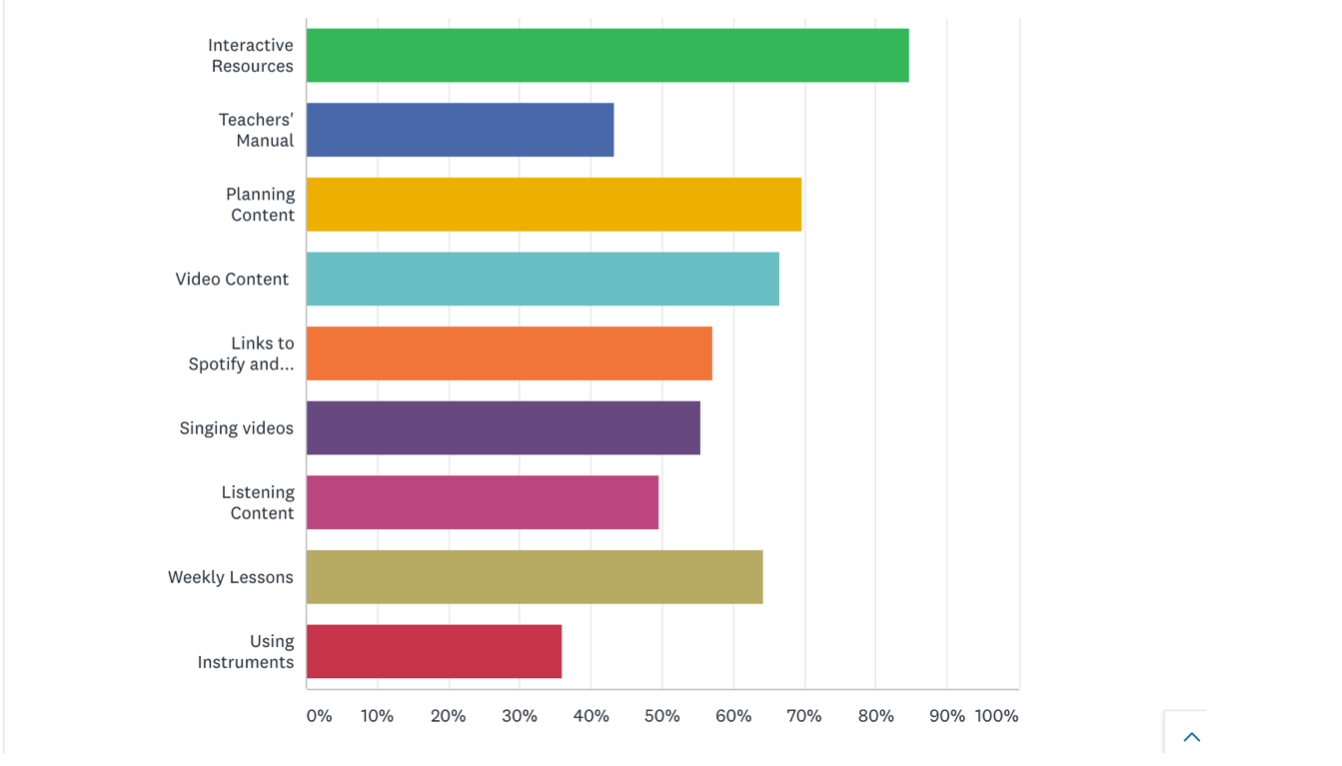 ---
Conclusions

We were once again delighted with the number of teachers who took the time to give us feedback on music in the classroom, the use of our resources, and the difficult year that was 2020. Over the coming weeks we will look more closely at the numbers and go over all the comments and suggestions to decide which areas need to be improved for next year. One thing is certain, there will be a lot more singing and instruments, songs and noise coming out of the classroom in the 2021/22 school year!

If you would like to know more about our curriculum content or have any questions about our survey, please feel free to leave a comment or get in touch.
GO TO THE FULL CURRICULUM PROGRAM