Cruinniú na nÓg is a national celebration of young peoples participation with culture and creativity. Launched last year as part of the Creative Ireland programme, it saw over 500 free events take place in conjunction with local authorities around the country. Child-centred and activity based, it places emphasis on young people making, doing, performing and creating.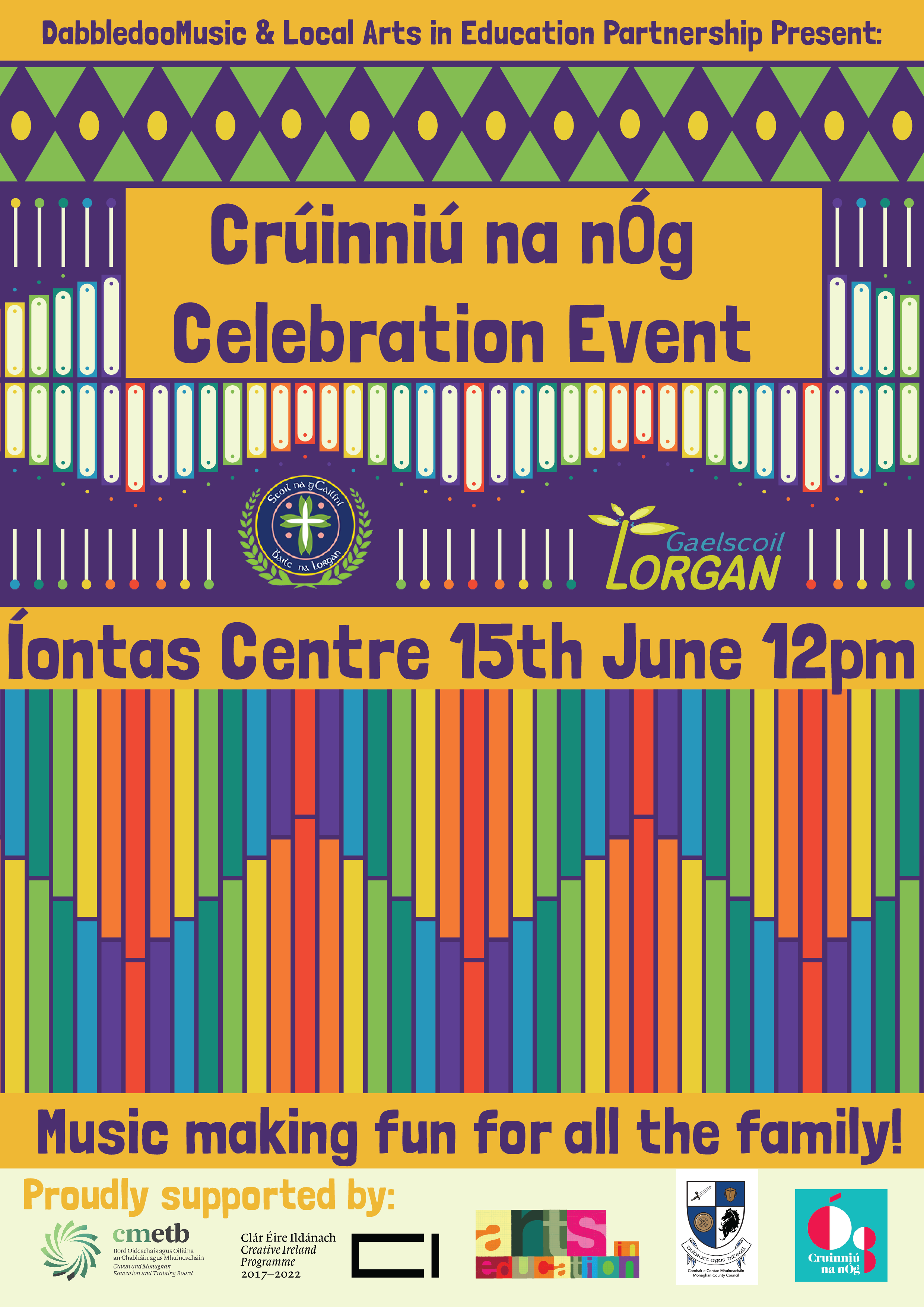 I was asked to put together an event in Monaghan in partnership with the Local Arts in Education Partnership, Cavan Monaghan Education and Training Board and Monaghan County Council. Two Castleblaney schools were selected, Scoil na gCailíní and Gaelscoil Lorgan, and I've been working closely with them the last few weeks to put together a very special event.
Visiting theatres and arts centres is something I do regularly to provide workshops that the audience can interact with. However, this saturday in the Íontas Centre Castleblaney, there will be 50+ schoolchildren on stage delivering a DabbledooMusic workshop to the audience. We've spent the last few weeks rehearsing and it's shaping up to be a great event.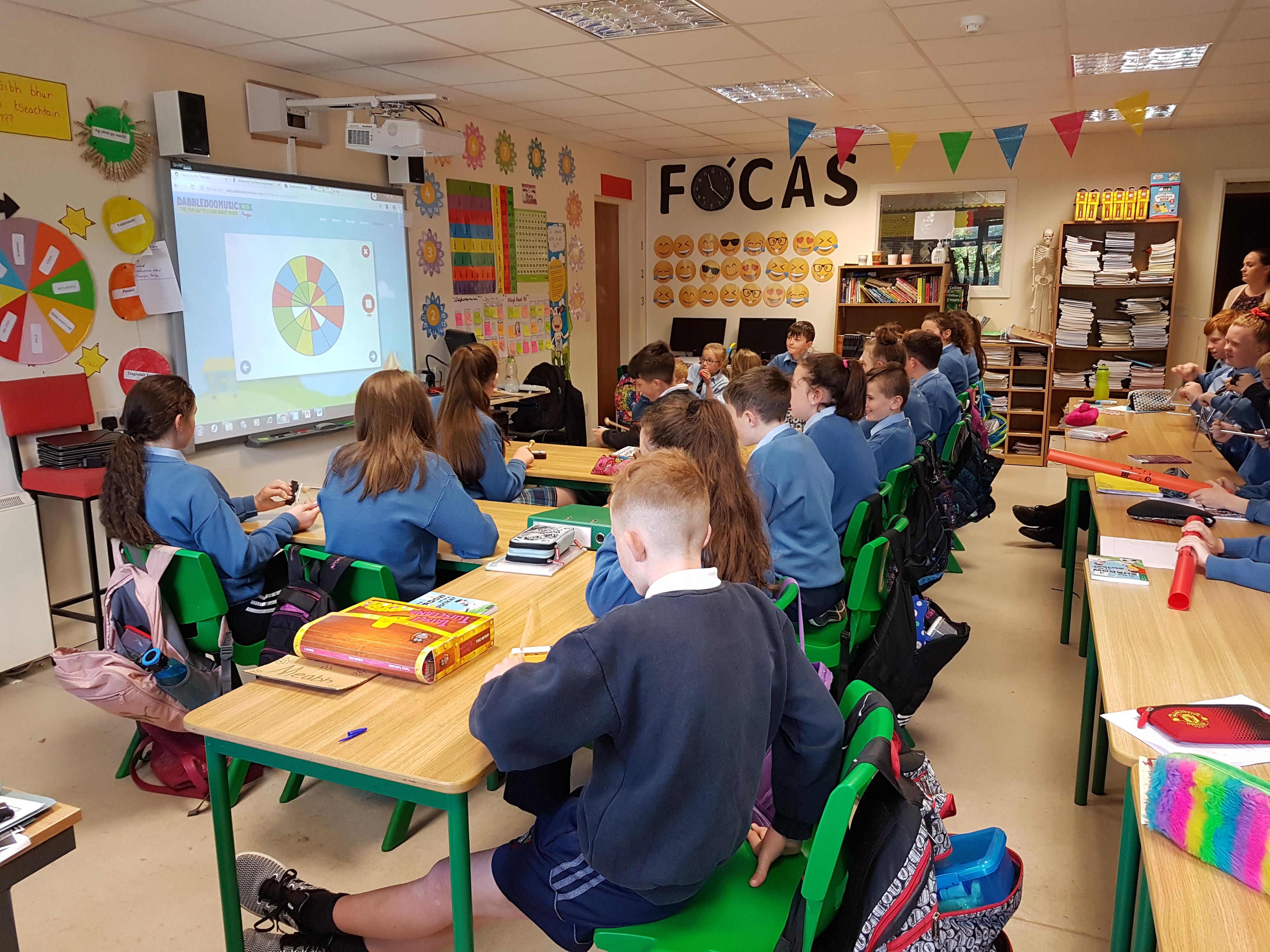 It's always rewarding to give young people a sense of ownership on creative projects and this one was no different. The concentration, the practice, the ideas and suggestions that come through are all indicative of the growing creative development of a young person. That is why Cruinniú na nÓg, and indeed and platform that instills a sense of creative confidence in young people, are vital contributors to a healthy culture of youth arts in Ireland.
Hopefully see some of you this Saturday, booking information available here.